"I hadn't been prisoner long before I slipped my bonds and swam until my strength gave out. Indeed I might have drown in sight of the fair island if this human hadn't waded into the surf and dragged me ashore!"
"I can see that" Victoria said as she looked at his filled out form. "Indeed although you look much like Admiral Toronto however ( because he runs every day to keep in shape), is thinner than you. That is how I knew that you weren't he."
Then Victoria said "It's possible you were being taken to the island I escaped from. I was in much worst shape than you when I arrived here."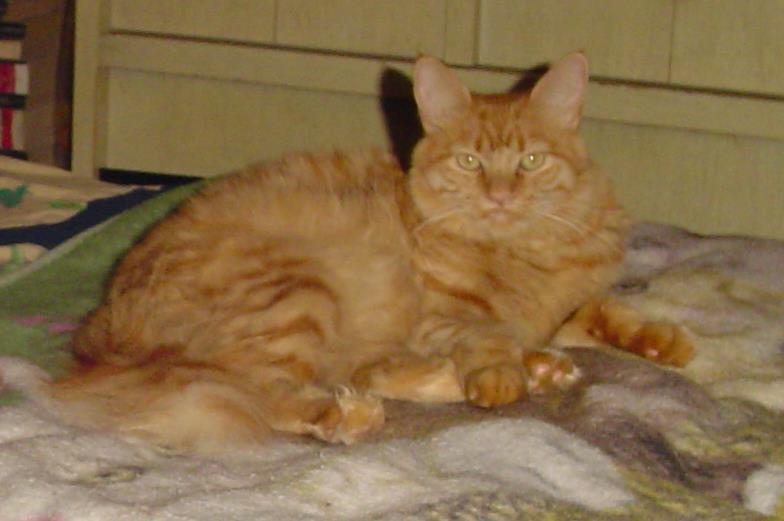 Victoria
"Now that you have eaten let us find Admiral Toronto and see what he has to say."
---
Chapter Three:
So the trio set off with the silly human Shel pushing a cart (he had loaded while the cats conversed) full of the still ample cold luncheon.
As they went along they passed members of the crews of the Brigantine Catavenger and the other vessels of the cat's small fleet.
Automatically thinking that Winston was the Admiral they saluted without so much as a second look.
When Victoria commented about this, Shel in his usual dumb manner said "gee I wonder if Toronto will know that Winston isn't himself?"
As a reply Captain of the Guard Victoria told the daft Shel "Shut up and keep pushing the cart!"
Soon they reached the pavilion the luncheon was to be held.
They saw the Admiral sitting at a table drinking cool catnip tea from a carafe Shel had set out earlier.
Calmly Toronto arose held out his paw in greeting and shook that of Winston. He gestured for him to sit down, then Saying in perfect Portuguese.
Welcome brother I was expecting you . . .
---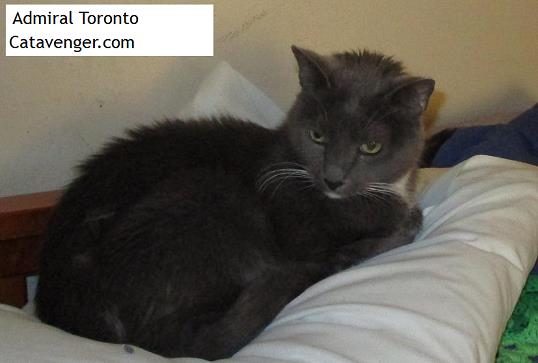 Admiral Toronto
---
EPILOGUE
---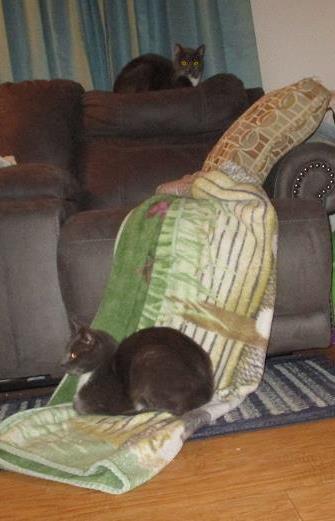 Agent Winnipeg & Admiral Toronto
---
So ends one period and starts another of the Brigantine Catavenger and it's attendant fleet and crews.
Click the ship to go back to the start page: